We are Hiring! Caseworker Assistant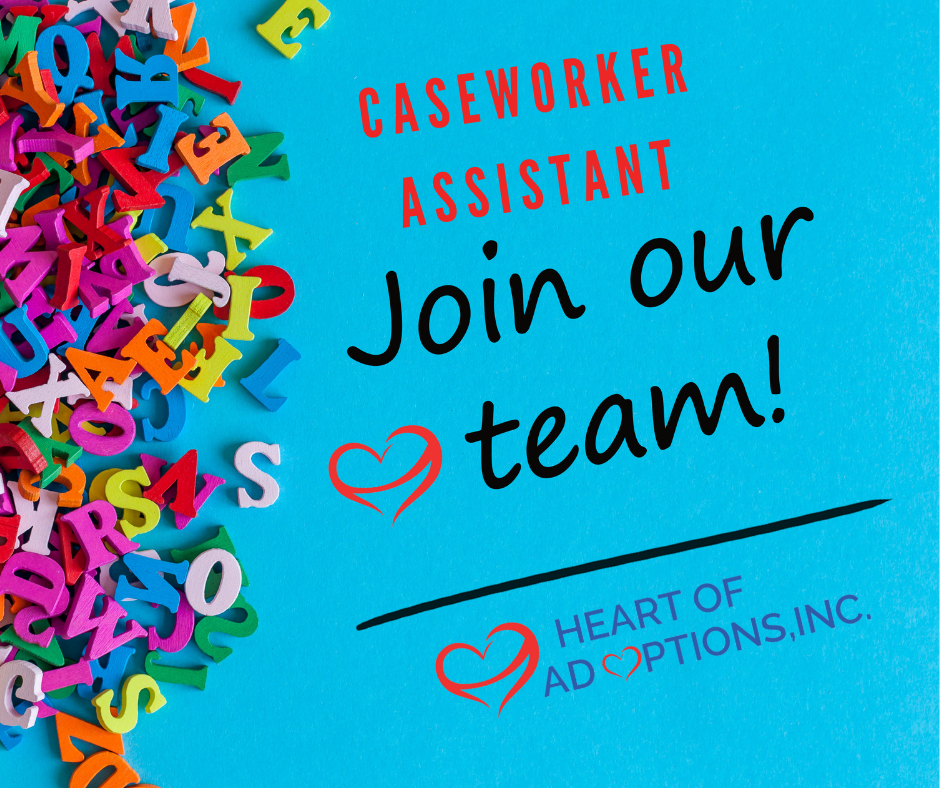 Position: Caseworker Assistant
Employment Status: Non-exempt/Hourly paid
Reports To: Executive Director and the Director of Programs
Effective Date: November 4, 2021
This hourly paid position is required to provide services in the southwest and southeast of Florida and an applicant must be willing to travel. This will be a remote job. This position is responsible for delivery of support services to infants, children, birth parents, and domestic and international adoptive families before, during, and after placement, including routing of Intake calls, preparation of documents and files, completing post-placement and home study services for adoptive families, education resource gathering, and supportive counseling resource gathering throughout the adoptive process. This position requires flexibility of work schedule and frequent in-state travel.
Position Requirements:
· Cooperation with other staff, birth parents, and adoptive parents, facilitate permanent placement of the child.
· Requesting of any records, continued follow-up with providers relating to records
· De-identification of records and scanning into the database
· Prepare AP medical records letters
· De-identification of all documents: social/medical history etc.
· Assisting Caseworkers with expectant parent requests, including handling ordering medical records, Putative father registry, and DNA requests
· Responsible for baby discharges, notary signing, hospital discharges, and other backup caseworkers may need
· Maintain a working knowledge of state, domestic, and intercountry adoption laws and practices.
· Maintain complete and secure client case files. Entering all case notes into My Adoption Portal (or case management system)
· Complete post-placement supervision and reports
· Complete home studies on prospective adoptive families
· Gather information and community referrals for staff and clients.
· Maintain collaborative contacts with professional organizations including international adoption agencies.
· Participate in program fund-raising activities, special events, and agency activities.
· Work with the Director of Marketing to facilitate and coordinate all marketing efforts for the agency
· Maintain, compile and submit statistical data for program reporting to the director.
· Attend staff meetings as scheduled.
· Other duties as assigned.
QUALIFICATIONS:
Personal: Must be able to maintain program/client/agency confidentiality and treat everyone with dignity and respect. Ability to set and observe appropriate personal limits and boundaries.
Education/Experience: A Bachelor's degree in the social sciences plus one year of experience working with children and families is required.
Skills: Strong writing and organization skills preferred. Ability to organize services according to short-term and long-range goals. Works well with other professionals in a collateral relationship and is able to work within the philosophy and mission of the Agency.
Other: DCF clearance and state and federal criminal background check. Must have a valid driver's license and auto insurance and reliable transportation. Bilingual a plus