Moore to Love Podcast EP 3- A Birth Mother's Selfless Love: Brandee's Story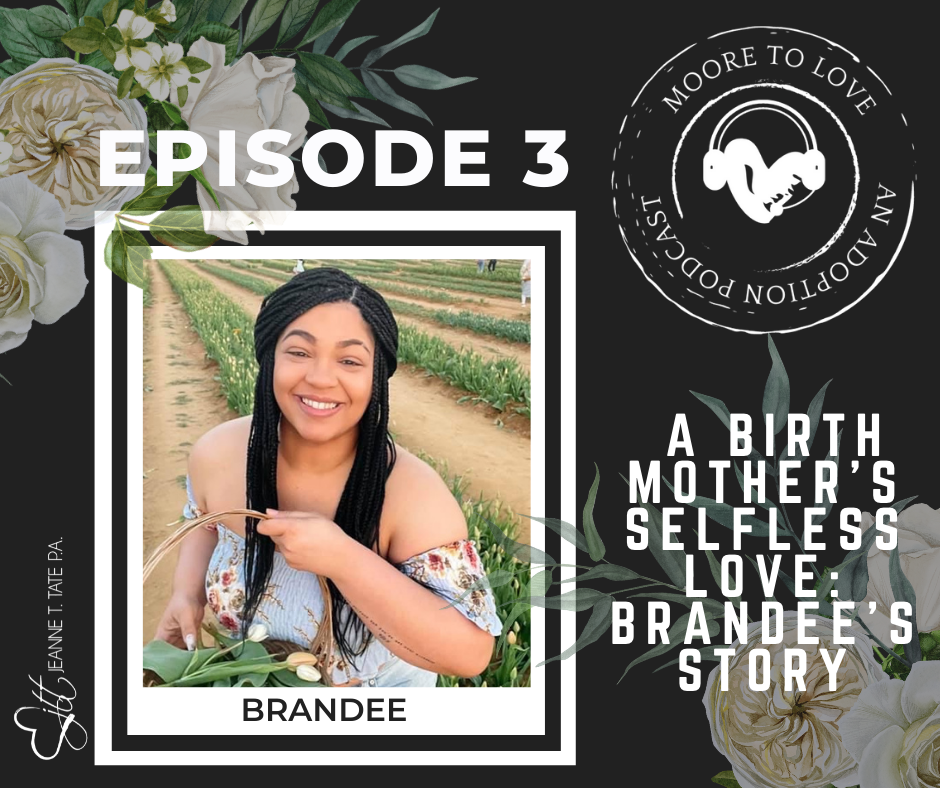 Episode Three: When Brandee faced an unexpected pregnancy, she never gave up faith. Facing a hard decision, she knew that adoption was the right answer for her baby's future.
An advocate for birth mothers everywhere, Brandee shares all that she has learned on her incredible adoption journey and the bond she shares with the couple who adopted her baby boy.
Brandee's bold and brave spirit shines in this brand-new episode of Moore to Love!

We want to send a HUGE Thank You to Brandee for sharing her incredible and brave story with all of us.
More About Podcast Host Nicole Moore:
Nicole Ward Moore is a Board Certified Adoption Attorney and Florida Supreme Court Certified Family Mediator who manages and operates the Orlando office. Nicole has been practicing with the firm since opening the Orlando office in 2005. Nicole practices exclusively in the area of adoption law throughout the State of Florida and in conjunction with out-of-state placements. Nicole also represents adoptive parents in adoption finalizations and represents several adoption agencies in private adoption placements. Nicole is also a member of the prestigious Academy of Adoption and Reproduction Attorneys, the Florida Adoption Council, the Orange County Bar Association, and the Florida Bar.