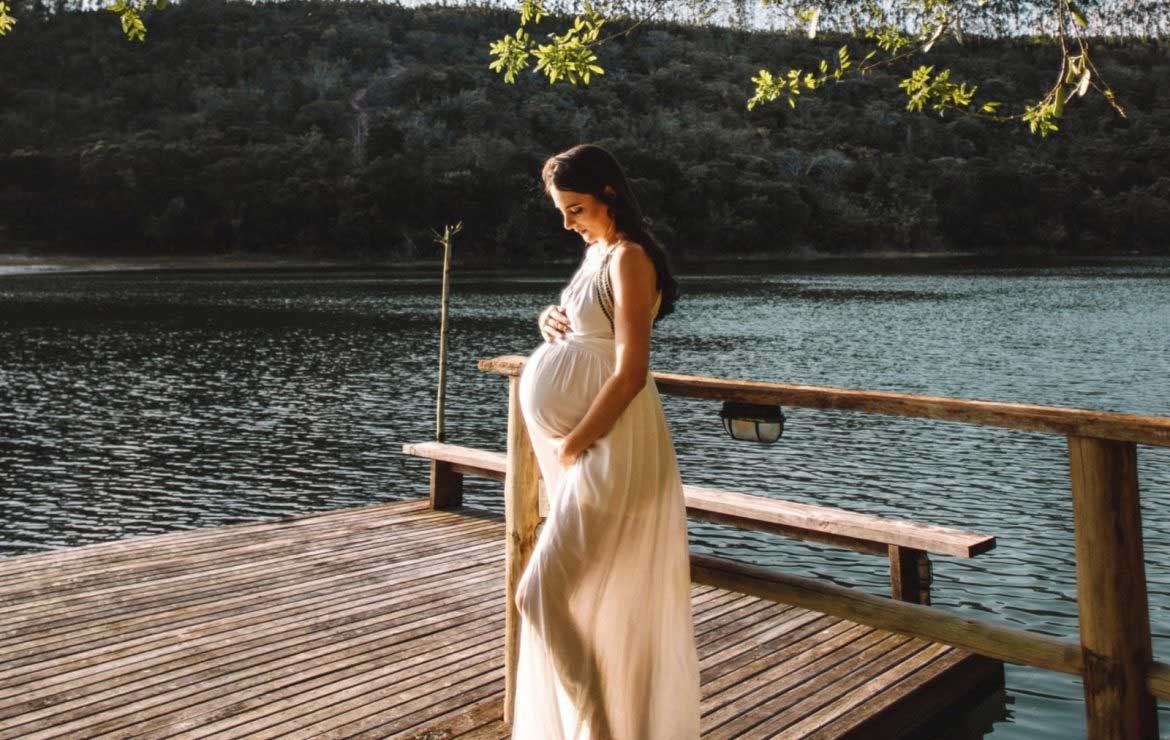 Hi there. My name is Christine, and here is just a little about my story.
Both my parents were given up for adoption as babies, and I never was able to fully understand how anyone could give a baby up for adoption. However, I found myself in that exact situation after I had my third child.
I've always wanted to have just two kids, a boy and a girl, and I got that with my first two kids. However, when I got pregnant with my third, I honestly wasn't sure if I was going to keep her. I knew nothing about adoption at that time, so I had her.  I then got into a very abusive relationship – one that made me leave New Jersey and move to Florida with my three kids.
My boyfriend of now two years was suffering from addiction at the time, and I hated him for it. I hated his addiction and hated the way he spoke to me while high or drunk. We got pregnant and it was a complete surprise to me. I had been on birth control for years, and it had never failed me before. This time it did. So, pregnant and unsure if I wanted to have the baby, I went to a prenatal appointment and informed the doctors that I was worried about parenting a fourth child. That's when my doctor told me about Heart of Adoptions (HOA).
Soon after that appointment, I called HOA and got hooked up with my caseworker, Shannon. We met and she explained ALL of my options within adoption – including open and closed adoption. It took some time to consider everything, but eventually, I decided that adoption was 100% what was best for everyone. After I decided to move forward with adoption, it was time to search for the right adoptive family with the help of Shannon. Choosing the right family was really hard. I had really wanted one family, but they didn't want another girl and that's what I was having. I also knew I wasn't giving this baby to anyone who didn't have other kids because I came from a huge family and I wanted my baby to have at least one sibling.
Eventually, I found another family that I liked. I read their profile and fell instantly in love with them. They seemed perfect. So, Shannon set up a phone conversation between us. I have to admit that I was really nervous. But it turns out that I had no reason to be – we clicked right away. There wasn't a dull moment, and it felt like we had known each other for ages. The family later remarked that they felt the same way.
After a few months, I got to meet the family in-person; and OMG it was such a great time. We instantly called each other family. We talked about the plan for the baby, and they respected everything I wanted for her. We even picked the baby's name together!
Now that I have given birth and the baby is with her adoptive family, I couldn't be happier with the relationship we all have. We speak almost every day and they send me pictures every Saturday. They take really cute pictures of her monthly and send them to me to frame. They also send lots of videos! Not only do they keep me updated, but I get to see the baby every year for her birthday. They are truly amazing. I'm really thankful for our relationship.
I'm also happy to say that I'm still with the baby's father. He is fully sober and very involved in the baby's life. Things have really turned around for us, and we're doing great. I highly recommend Heart of Adoptions to anyone facing an unplanned pregnancy in Florida; they truly are the most amazing organization.