Podcast EP 6: Living an Empowered Life- Counseling For Birth Moms, Adoptive Parents and Adoptees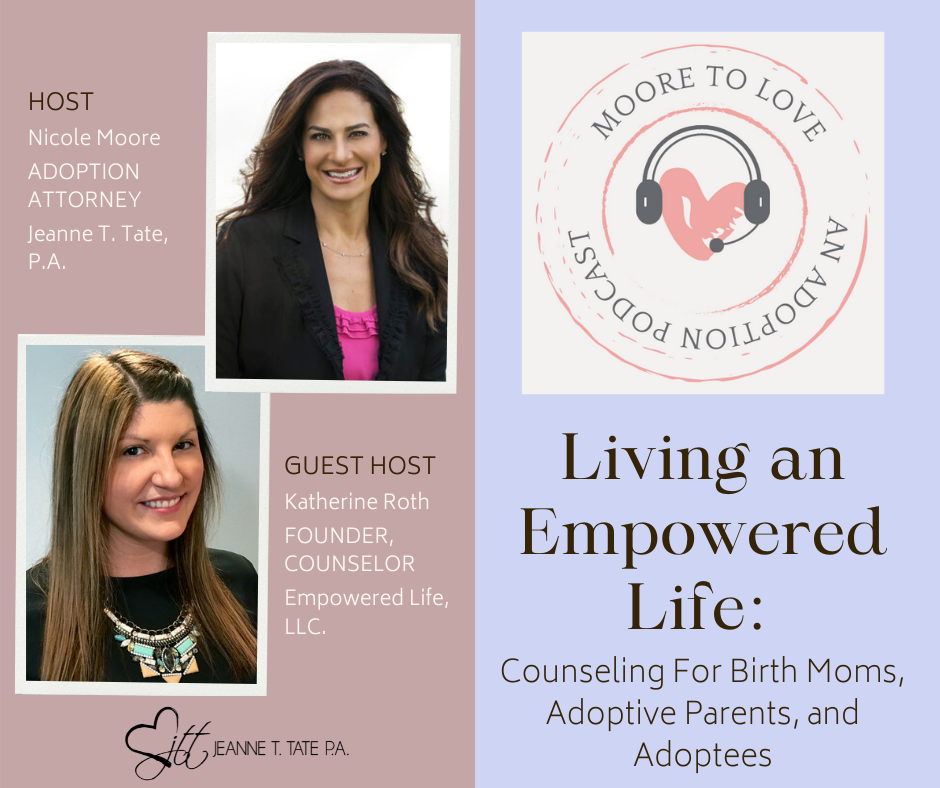 Click Here to Listen to Podcast or Press player on Podcast Player above. If you do not see the Podcast player, please refresh your screen.
Navigating the vast array of emotions during the adoption journey is difficult, whether you're an expecting mother looking to place, or a potential adoptive parent hoping for that special child.
Our featured guest host this month is Katherine Roth, LCSW, MSW, IMH-E®, Founder and Counselor at Empowered Life, LLC. Katherine specializes in adoption counseling and gives us the scoop on why this service is a vital tool for the entire adoption triad.
Plenty of support resources, amazing advice, and a load of positive empowerment are provided in bucket fulls in our 6th episode of Moore to Love: An Adoption Podcast.
A Special Note: We want to send a HUGE Thank You to Empowered Life, LLC Founder and Counselor, Katherine Roth, for sharing her knowledge and counseling advice with us.