10 Classic Kids Halloween Costumes That Won't Break the Bank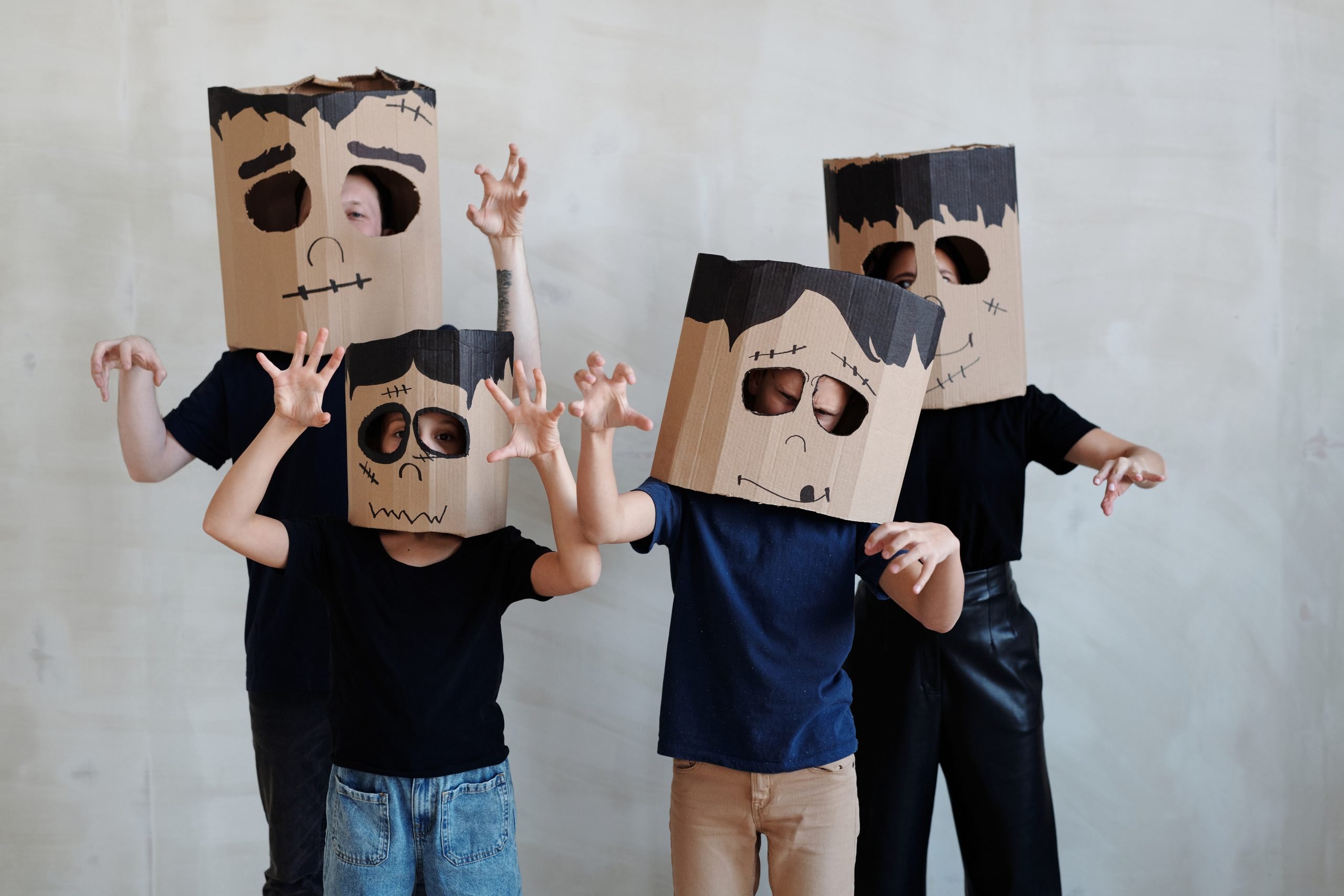 Halloween is lurking around the corner and picking out an affordable costume for the kids can be downright scary! We've seen plenty of muscle-packed superheroes and beautiful Disney princesses on every doorstep, but their popularity comes and goes with the season.
At Heart of Adoptions, Inc., we know that nothing beats these 10 classic Halloween costumes that won't break the bank and are positively frightful! Check out our Top 10 DIY iconic costumes:
1. The Witch/ Warlock
So many witches, so little time! Whether your child chooses to be the "Here-is-a-poisonous-apple" witch, a "2-eyes-of-newt-in-the-old cauldron" witch, or a "the-house-just squashed-me" witch, there is no denying that witches are instant crowd favorites. Just make sure the kids practice their perfect witch or warlock cackle!
What you'll need:
Black Clothes- black dress or black pants and shirt
A Black Witches Hat- You can buy one or you can Make your own
A Broom
A Black Cauldron for collecting spooky treats
Fun Extras:
Add a cape, fun striped socks, and green face paint for added flair!
2. The Bat
Sifting through so many costumes can drive us all a little batty. So why not make it easy on everyone? Dressing up as a winged creature of the night has its perks! Kids will love having wings for the day, and their pointy little ears will be so cute!
What you'll need:
Black Clothes- black dress or black pants and shirt
Black Wings- Store-bought or you can Make your own
Black Ears & Eye Mask
Fun Extras:
Add black face paint (or just a dab on the nose), and add some vampire fangs for dramatic effect!
3. The Ghost
Let's be honest, you can't get more classic than the original spook master: the ghost! The kids will get a kick out of shouting "Boo!" at everyone they meet, and let's face it…you'll be loving every penny saved on this thrifty monster get-up.
What you'll need:
Old White Sheet- Hopefully you're not too attached as you will be cutting it.
Permanent Marker & Scissors- You'll need to cut holes for the eyes.
Fun Extras:
Buy Glow in the dark spray paint and apply to the outside of your sheet. Be sure to keep the costume close to light just before your child puts it on for trick-or-treating. Their glow-in-the-dark ghost will be sure to be positively boo-tiful!
4. The Mummy
Brendan Frasier might chase down the kids in this costume, but it's totally worth it! This creepy costume has the best undead vibe! You'll be the best mummy of them all for this pop-culture creature costume. And that's a wrap! (Too punny?)
What you'll need:
2 White shirts and white pants
White or beige fabric sheet (Cut into strips)
Hot glue gun
DIY Instruction Here
Fun Extras:
Add some creepy crawly glow-in-the-dark creatures to this costume by hot-gluing them before putting the costume on.
5. The Frankenstein
It's Alive!! Frankenstein has been a party costume sensation for as long as we can remember. After all, he's got an iconic look and impressive butler skills.  The kids will go bonkers over how cool they look as a crazy science experiment gone wrong!
What you'll need:
Black Clothes- black dress or black pants and shirt
DIY Mask Piece: Paper pPlate, green & black paint, Black pipe cleaners, one wine cork, and staples
Black Boots
Fun Extras:
Green oversized gloves and green body paint will really complete this signature Frankenstein look.
6. The Clown
We really hate suggesting this one, as we are terrified of clowns! But we can't have an iconic monster-mash-up without these colorful monsters! Also, this costume gives kids the perfect chance to dress as wacky as they can! But beware, they might want to wear this costume all of the time!
What you'll need:
Colorful clothes with crazy patterns- Matching NOT required
A colorful Halloween face painting palette
A Red Clown Nose
Fun Extras:
White gloves, a big, DIY squirting flower pin, and a fun top hat will make you the coolest clown on the block!
7. The Skeleton
Spooky, scary skeletons really do send shivers down our spines! And now we've got this fun classic song stuck in our heads! Give your kids frighteningly awesome costumes that will literally light up the night! There are no bones about it, this classic costume hasn't been buried on the list. It tops the charts every year!
What you'll need:
Black shirt and black pants
Thick width, White duct tape, and scissors to cut out bone shapes
Black Shoes
Fun Extras:
Skeleton Gloves, white and black face paint, and a really cool skeleton face painting tutorial will make this look spooktacular.
8. The Zombie
No, we're not singing the Cranberries hit song just yet! We're talking full-on, Walking Dead-type zombies. Scary right? Grab your teens and conjure up your most creative make-up artist skills! After all, what is a Zombie without the undead look, right??
What you'll need:
Old, tattered clothing (You can create this look by cutting, shredding painting old clothes. Easy!)
Face Painting Make-Up
An easy DIY Zombie Make-up tutorial
Fun Extras:
Skeleton gloves and caution tape wrapped around the body and secured with superglue will make your child's Zombie extra creep-tastic.
9. The Vampire
Forget Blood! These new-age vampires want candy! And with the Transylvania movies so popular, what kiddo wouldn't want to be Count Dracula? He's ultra-cool and one of the most popular fanged monsters of all time! (Way better than that Edward guy from Twilight, and you won't need glitter to sparkle!)
What you'll need:
Black pants and a white button-up shirt
Cape- buy in-store or Make your own
Vampire's teeth
White and red face paint
Fun Extras:
White gloves and a red vest will really tie things together to make your kid the coolest vampire on the block.
10. The Devil & The Angel
Did you adopt twins or a sibling group? These beloved costumes are awesome in pairs, but they do make great costumes on their own as well! Let's place a spotlight on these popular good vs. evil archetypal costumes.
What you'll need:
Angel- All white clothes (dress or shirt and pants)
White wings- Buy in-store or Make your own
Halo- Buy in-store or Make your own
Devil- All red clothes (dress or shirt and pants)
Devil tail and horns- buy in-store or Make your own
Fun Extras:
Add a cute white wand for your angel and a red pitchfork for your little devil, and their costumes will be a match made in heaven!
At Heart of Adoptions, Inc., we are all for these classic Halloween costumes that have been worn throughout the ages! We wish you and your family a safe, fun, and memorable Halloween this year!
Curious about adopting a child? Pregnant and interested in learning more about the adoption option? Call us at 1-800-GO-ADOPT or fill out this form. We are happy to answer all of your questions and are here for you from the heart!