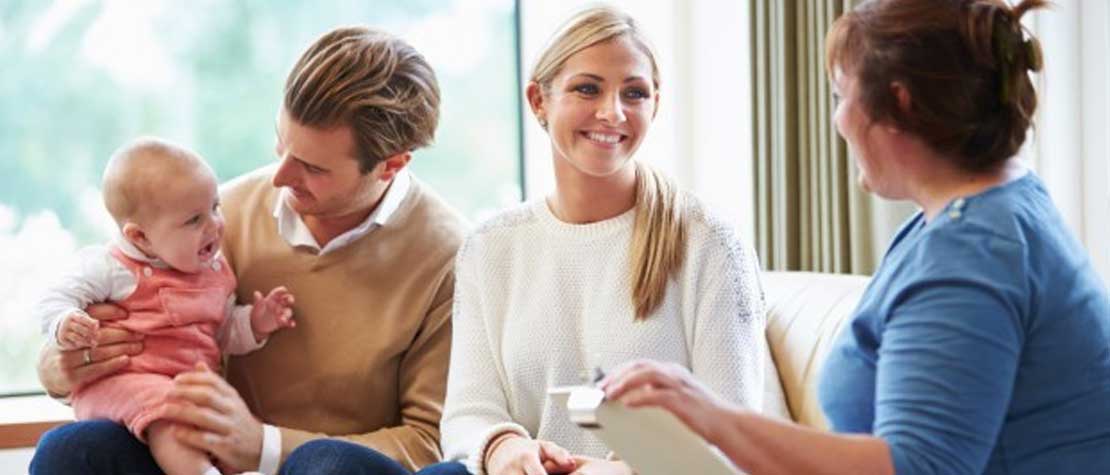 I am lucky enough to be writing this blog during National Social Worker Month – a month when we honor the time, love, commitment, and overwhelming kindness that anyone who knows a social worker is lucky enough to experience. While I think back on all the lovely women I've been lucky enough to work with, my mind inevitably turns to my own path and what being an adoption social worker means to me and has done for me.
Like so many of you reading this, adoption was in my heart from a young age. I was always interested in it as a way to build a family and when I was told at age 18 that having a biological family would be difficult for me, adoption settled in my heart even deeper. The twists and turns of life and college took me down many paths eventually leading me, oh so inevitably, to completing an internship at an adoption agency. As soon as I started to get my feet wet, my heart began to settle. Spending my days talking to couples about growing their families felt like a gift. How lucky was I to be helping these sweet couples welcome home their miracle?
As the years went on, I was blessed once again to find myself at Heart of Adoptions. I get to spend my days walking couples through paperwork to complete a home study. I am humbled to consistently be welcomed, with open, loving arms, into family histories, infertility heartache…such deeply personal spaces. I am welcomed into homes and given the opportunity to spend time being surrounded by the love that our families are holding for the children they've yet to meet.
As my personal journey to build a family progressed, with the painful twists and turns so many of you know all too well, the hard journeys that my families (and yes, you are and will always be MY families) were enduring helped give me the strength to persevere. Seeing my families overcome adversity and snuggle their cherished little ones let me know that light was always at the end of the tunnel.
In so many ways social work has saved me – it saved me from spending years of trying to find my place in the world, it saved me from enduring soul crushing jobs of banality, and, most beautifully, it saved my heart from turning brittle when I walked down my own jagged path to parenthood.
So, this March I am saying a big THANK YOU to social work, for surrounding me with love.